Because I am a diabetic cat, I require extra attention from my human.  I am glad I have a human who is happy to treat my condition.  But his efforts are nothing compared to what many other humans who run rescue organizations do.  And that is why I enjoy talking about them.
Today I want to introduce you to the Merrimack River Feline Rescue Society (MRFRS).  These humans have helped over 58,000 felines since they opened their doors in 1992.  Initially, MRFRS started out with its focus on a trap, neuter, and return program after the feral population along the Merrimack River in Newburyport grew significantly.  They set up feeding stations where the cats were fed twice a day after they were altered, and the last feline in the group left us in 2009.
Since then, they have expanded to help felines and humans in around 100 towns throughout Massachusetts and New Hampshire.  They operate in a largely kitten free zone because of the success of their TNR program, which allows them to help other animal rescue organizations with significant kitten populations.
MRFRS now has a number of services to help felines and humans.  These include:
A no kill adoption center which can handle up to 60 cats
A TNR program
Monthly spay/neuter clinic for feral cats
Two mobile spay/neuter clinics that cover parts of Massachusetts and New Hampshire
A foster program for cats and kittens who need extra attention before adoption
Low cost veterinary care for humans who do not have many green paper things
The Captain Courageous program of injured feral cats
A bridge program that provides boarding for felines whose humans are in bad situations
The Spay Mass hotline, which refers humans to low cost spay and neuter programs across Massachusetts
MRFRS does not have any diabetic cats on their list, but they do have a feline with chronic pancreatitis.  His name is Morris.  They also have a blind cat named Savior.  If you think that it would be tough to have a blind cat, remember the story about Homer?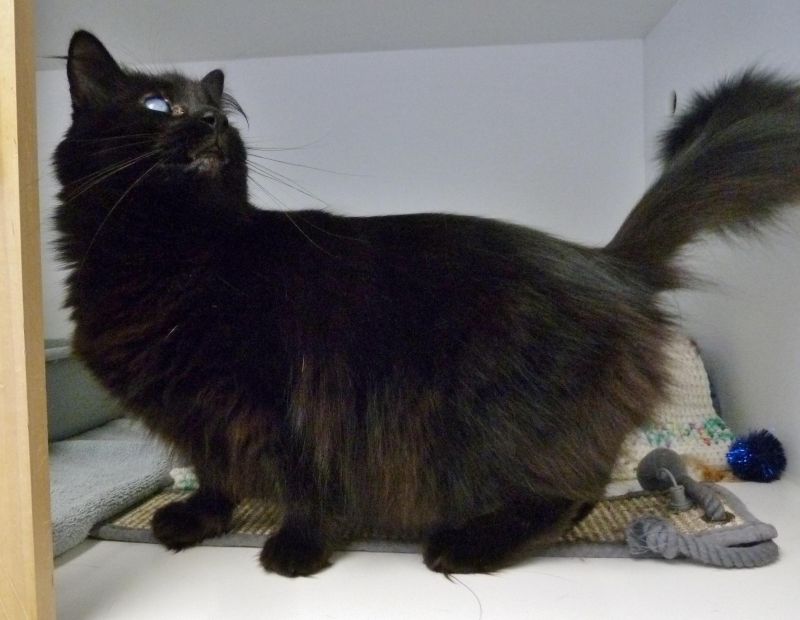 Would you like to help these wonderful humans help my fellow felines?  You can go to their donation page and help.  You can also share their story and like their page on Facebook.